Originally founded in 1948 as Fuller Pharmaceutical Company, Birchwood Laboratories LLC manages both the production and distribution of a diverse product offering from its 10 acre Corporate Headquarters in Eden Prairie, Minnesota.

In 1948 Fuller Pharmaceutical Company is formed by a group of pharmacists in a small warehouse in Minneapolis, MN, selling a variety of products such as Fuller Elevens, Barbitan tablets, Benadex, and Hydrocil. After much success, Fuller Pharmaceutical required additional space for production purposes and purchased an additional location in Minneapolis, MN. From 1965 -1966, Fuller Laboratories acquired Birchwood Casey Company, a leading manufacturer of shooting and gun-care products, as well as Goodrich Gamble Company, the original manufacturer of Tucks, and Grasonhoff Hospital Supply of Milwaukee, who is the manufacturer of Scopettes. In 1968, Fuller Laboratories migrated all of their products to our current location in Eden Prairie, Minnesota.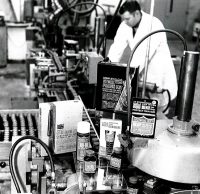 In late 1970's, Fuller Laboratories was sold to Parke, Davis & Company, a division of Warner Lambert. In 1979, a group of new ownership purchased back the assets from Warner Lambert, with the exception of the Tucks line of products. With a new name, on June 1, 1979 Birchwood Laboratories, Inc. opened for business, still located in Eden Prairie, Minnesota.
In 1982, the Metal Finishing division is established, specializing in metal finishing processes including antiquing, rust preventatives, and cleaners. Shortly after, in 1988, Birchwood introduced a hemorrhoid pad called AER and is added to the Medical line of products.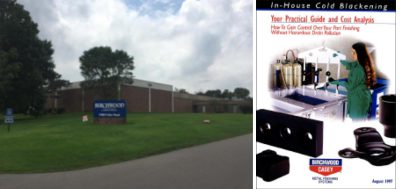 In 2009, the company acquired Polychrome Medical……..(??)
In 2010, Birchwood Laboratories, Inc. acquired Liquicell, a maker of think liquid-filled membrane products that protect skin from shear friction.
In 2012, Birchwood Laboratories, Inc. and Birchwood Casey Company become separate entities. Upon the separation from Birchwood Casey, Birchwood Laboratories, Inc. becomes Birchwood Laboratories LLC, which includes three divisions: Birchwood Technologies, Birchwood Medical, and Birchwood Contract Manufacturing.
2018- exit point for Polychrome Medical. (??)
Today, Birchwood Laboratories LLC continues to package products for Birchwood Casey along with products from many other diverse industries and companies, including FDA regulated products and other OTC medical device products.